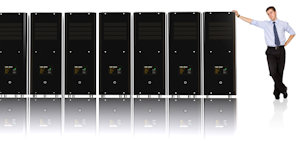 Web Hosting for Small Businesses, Nottingham
We can accommodate Small Businesses of any size
Once your website has been created, it must be uploaded to a web server for it to be visible and accessible to the Internet. Net Quality hire space on various fast UK server providers to offer a Web Hosting service to businesses in and around the Nottingham area.
We have hand-picked the companies that provide the best service to ensure your Business Web Site is available to visitors from all around the globe.
Leave everything to us - you do not require any technical skill as we take care of everything
We host your site, your database, and we also configure and provide you with email facilities.
We also provide unlimited local telephone support. The prices for this service are as follows:
| Service: | Light Traffic | Medium Traffic | Heavy Traffic | E-commerce |
| --- | --- | --- | --- | --- |
| Full local telephone support: | Included | Included | Included | Included |
| Access to detailed statistics: | Included | Included | Included | Included |
| One domain name: | Included | Included | Included | Included |
| Secure shopping cart: | n/a | n/a | n/a | Included |
| Webspace: | 200 MB | 500 MB | 2 GB | 2 GB |
| Bandwidth (per month): | 1 GB | 3 GB | 10 GB | 10 GB |
| Email boxes: | 5 | 10 | 25 | 25 |
| Email forwarders: | 100 | 100 | 100 | 100 |
| Price (per month): | £12 | £18 | £24 | £36 |