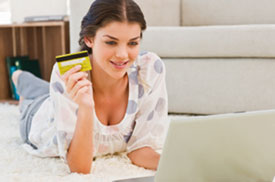 An E-commerce Design so you will stand out
Our Web Design to help drive up your sales
Full and Flexible E-commerce solution
In addition to all the usual web design features we offer, we also provide a full and flexible ecommerce solution for online shops. This has been built by us from scratch and with our clients in mind. We therefore know it inside out and have used all our experience and expertise to offer you the most efficient online selling solution possible, and one which also boasts a wide range of functionality.
Our Web Design + Your business = WINNING COMBINATION
There is no better value for a bespoke E-commerce package. It also comes to you from a company who specialises in this type of website. You can benefit from our experience of dealing with many different companies in this type of business. To help our customers we have condensed this knowledge into this free document in PDF format:
Web Design Nottingham Guide to Ecommerce by Net Quality
You have up to 10 static pages (updatable by you via our Content Management System). With the addition of products using our easy-to-use control panel, many more dynamic pages will be automatically generated for you.